How to A/B Test Your Pinterest Ads: A Step-by-Step Guide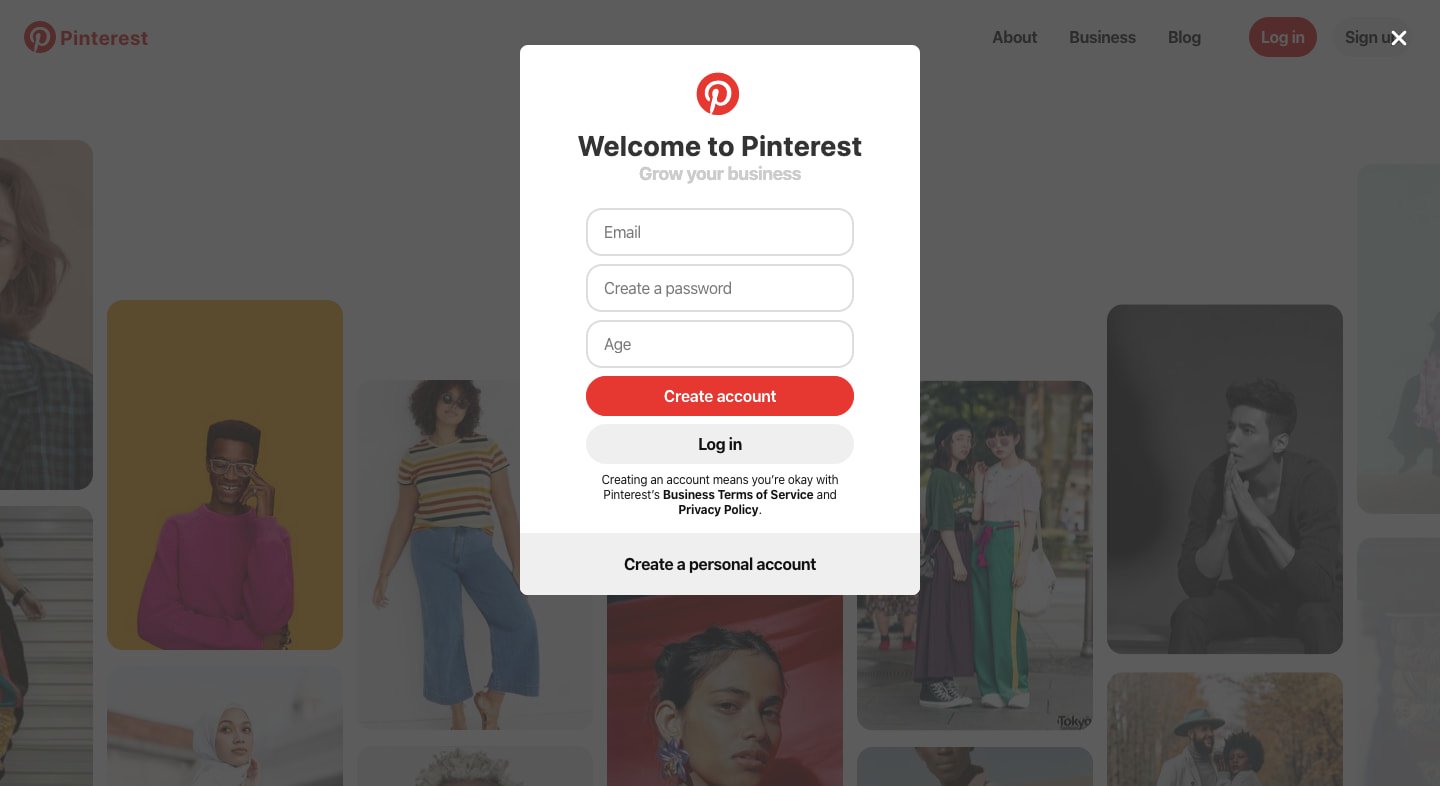 Pinterest is ideal for sharing visual content and discovering new ideas. Personally, I'm a huge fan of the platform and use it as a source of inspiration — I make Pinterest boards related to my interests (travel, style, etc.).
Pinterest is a unique social platform in many ways but one similarity it has with many other platforms is that it has ads located throughout the feed.
Enter: business opportunity.
In a letter to shareholders last year, Pinterest stated that its revenue from shopping ads grew over 100% from the first to second half of 2019. Pinterest's 335 million active users are always searching for new ideas and your ads can be a great way to pique their interest.
An effective way to determine which types of ads grab the attention of your target audience members on the platform is to use A/B testing.
A/B Test Your Pinterest Ads
We have a complete guide to A/B tests here, but I'll give you the long story short.
The goal of A/B testing — which is also referred to as split testing — is to run simultaneous experiments between two marketing variables to determine which results in a better conversion rate.
When it comes to Pinterest ads, the variables you decide to test may include your copy, call-to-action, and/or visual. A/B testing these types of variables allows you to understand what speaks most to your audience so you're able to serve ads that speak the right message to your target audience at the right time.
Next, let's review the steps involved in this process.
How to A/B Test Pinterest Ads
1. Set up a Pinterest business account.
To run ads on Pinterest, you'll need a business account on the platform. Create one by signing up on Pinterest's homepage or by adding a business account to your existing personal account under Settings.
Some basic information about your business will be required when you register including your company name, website, and industry.

2. Create an ad campaign.
To A/B test ads, you'll need to create an ad campaign to serve as the home base for the experiment. You can get started by going to the Ads drop-down in the top menu and then clicking Create ad.
You'll be taken to Pinterest's ad creation dashboard where you can create campaigns based on a business goal of awareness, consideration, or conversion. Choose your objective and Pinterest will work hard to help you meet your goals.
Scroll down a bit more to name your campaign and assign spending limits. While it's easier to name a campaign something simple like, "Mug 1," it'll help you stay organized and focused on your goals if you're more descriptive. For example, consider a name such as "US – Brand name – Mugs – Ocean Mug" so the ad location, product brand, product category, and product name are included.
As for the spending limit, this is Pinterest's way of ensuring they stay within your budget. This field is optional to include, but can help to prevent overspending and will not affect your campaign pacing. (More on this in step four.)
3. Define your audience.
Now, it's time to hone in on your target audience. As you go through these steps, you'll see Pinterest automatically adjust the potential audience size you might reach on the right-hand side.
Sticking with mugs as a product example, see how Pinterest adjusts my audience size from 85m+ to 158k-175k once I added mugs in the Add interests section. The "Search all interests" search bar is a quick shortcut to help you find your niche. The decrease in potential audience size is not something to worry about.
In fact, you want to focus on a smaller audience to ensure you're actually targeting people who are likely to be interested in what you have to offer.
As you work through this page, you'll get several more opportunities to define your audience. In the below section, you can add more detail about audience demographics when you choose the "Pick specific…" criteria option.
4.
Craft your ad delivery strategy.
Alright, it's time for some spending. In the Budget & schedule section, you'll be asked to assign a budget to your campaign, meaning how much money you're willing to spend for Pinterest to distribute your ads.
You can choose how much to spend per day (daily budget) or allocate a total budget and let Pinterest calculate how to best spend the money (lifetime budget). You also have the freedom to decide when to begin and end your campaign down to the exact time and date.
In Optimization & delivery, select how you would like to bid for your ads, since ads are served based on which advertiser wins the highest bid. The choice is up to you, but it's worth noting Pinterest optimizes your budget in automatic mode.
5.
Create and upload the ads you'll A/B test.
Here's your opportunity to get a little creative. Design two versions of your ad with a difference in the variable you're testing. When creating the ads, only focus on one variable you want to test (e.g. product picture, ad copy, ad layout) for best results. Services such as Canva or PicMonkey are simple online design tools to help you get started.
In the mug example below, the product picture is the single variable and it's the only difference between the two versions. This allows for clear and actionable results.
Next, upload your ads into the Ads section. The ads will be formatted like any other pins on the platform, so fill in all the necessary information. You definitely don't want to miss the destination link, which takes users to your site!
6. Launch your ad campaign.
Now we're ready for takeoff! Select your A/B ads and click that red Launch button — which I know you've been eyeing throughout this whole process — to send these ads out into Pinterestverse.
Kick back, relax, and check this task off your to-do list!

7. Observe and gather ad results.
When the ad campaign is underway, you might be eager to constantly check its progress in the ads overview dashboard.
I'm there with you, but be wary of jumping to conclusions. You'll want to give your test enough time to produce statistically significant results before analyzing, which can take anywhere from hours to weeks. In simpler terms, you'll want to get your ads in front of as many people as you can before parsing the data.
We created a free significant test calculator to help you out, along with all other tools you'll need to run effective A/B tests.
You did it! Kudos on your Pinterest A/B test, but the work doesn't stop there. Ads are a continuous game of experimentation. Build on your test results and consider other variables you can test in the future. Your consistent effort will improve your overall ad performance and increase conversions. Good luck!

Pinterest is ideal for sharing visual content and discovering new ideas. Personally, I'm a huge fan of the platform and use it as a source of inspiration — I make Pinterest boards related to my interests (travel, style, etc.).